How To Choose Deck Builders In Spotsylvania, VA
As one of the top deck building companies in Spotsylvania, VA, the team at Dream Builders has been in and around this industry for years. Thus, we know a few things about how to choose that ideal deck builder for your project, and whether you are looking to do a renovation or a new build, we have the tools to ensure you find that perfect company. So, let's get started!
Click here to request your FREE estimate today!
Check Out The Recommendations
Whether you are old school and want to trust word of mouth, or if you are more internet-centric and can trust Google or Bing, recommendations are always worth looking into. Word of mouth is typically the best way, as individuals generally do not lie about their experience. It is even better if you get it from your friends, relatives or even a neighbor! On the other side, internet recommendations should be taken with a grain of salt but can still provide you with a general feel of the company. Remember, a 5-star company on Google with only three reviews might not be as good as a 4.5-star company with hundreds!
Clear Communication Throughout The Bidding And Quote Process
An excellent company will always focus on clear and concise communication with a prospective client. Companies like Dream Builders provide clients with precise quotes and consistent communication. Companies know that during the early process, you want clear information and concise quotes, and a successful company will ensure that happens if a company is ghosting you or is hard to get a hold of start to look somewhere else. Your time is worth more than being jerked around!
When you are starting to get quotes and design ideas, you need to find a company that also believes in your project. Yes, you will sometimes need to be reeled in, especially in terms of budget, but a company that can see your vision is going to be worth their weight in gold. Once you find that contractor or company that clicks, you need to run with it!
Has Access To Top Of The Line Materials
When you are searching for your ideal deck builder, finding one with access to top of the line materials is an essential part of the project. Doing deck work with sub-par lumber is the worst, and with a company like Dream Builder, your deck will last more than a season, it will last for years. Whether you are using lumber, PVC or other material, using a top of the line material is a great way to ensure you can enjoy your deck for years to come.
Whether you are looking to complete a new build or a renovation, finding that right deck builder is an essential part of the deck building process. If you are looking for a builder in the Spotsylvania, VA area, or beyond, the team at Deck Builders is here for you. With expert artisans, fantastic customer service and premium materials, your deck from Deck Builders will genuinely be an ideal space for you for years to come.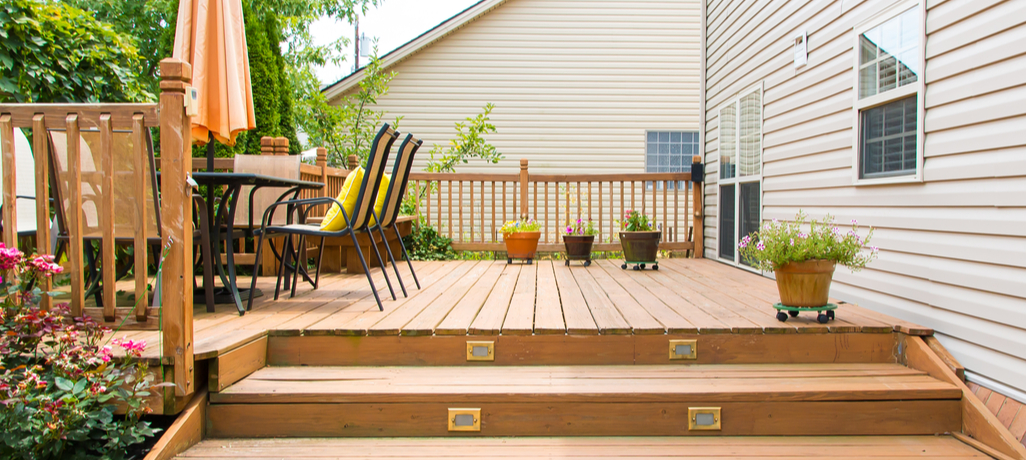 Let's Get Started on that Roof Installation.